RH & Temperature Indicator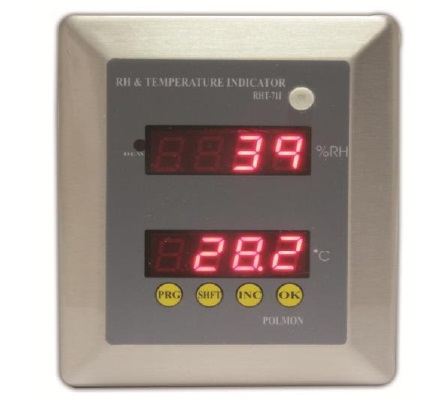 "RHT-711" is specially designed to meet requirements of Relative humidity and temperature measurement in Clean rooms and Process Industries.
It is designed as the most convenient user Instrument with respect to Process values display and programming modes.
The RHT-711 measures Relative Humidity, Temperature and Dew point and display on provided Inbuilt display as well transfers data to Data logger for data storage.