Thirty years of innovation. Thirty years of determined pursuit of quality. Thirty years of surmounting obstacles and overcoming challenges. Polmon's journey thus far has been one of excitement, originality and accomplishment.
Firmly established among the league of India's leading Measuring & Control Instrumentation and Automation solution providers, Polmon is today an integral part of India's Life Sciences industry. Our product range finds wide application in the Production, Quality Control, Raw Material Analysis, Warehouse, FG and other departments of the Pharmaceutical industry.
Innovation is nothing without paying close attention to the market. At Polmon, we strive to translate technological advancements into tailored solutions for our customers, to offer high performance results. This has been made possible by our ability and willingness to 'listen' – to the advancements happening the world over, to our customers' needs and expectations, to our own voice of creativity. As a result, our products and services are capable of supporting our clients, over 1300+ till date, in an international competitive scenario at the highest level of quality and technology.
With standardisation as well as customisation and performance consistency as default parameters our broad spectrum of technology-driven products meet all Regulatory, Safety and Productivity requirements.
Starting with the first ISO certification in 2005 and through regular re-certifications (in 2008, 2011, 2014, 2015, 2018 & 2020), we have never let our focus on quality assurance and process improvements waver. Standards set by NABL is our chosen yardstick of measurement. Both our facilities in Hyderabad feature state-of-the-art equipment and technologies that are upgraded regularly to enable us to deliver solutions that preempt their demand in terms of time and quality.
1987
Introduction of Revolutional Technology
2007
Agreement signed with PPFGH
2012
Collaboration with OOKLPL
Textile inspires and equips people to accelerate sustainable practices in the textile value chain. We focus on minimizing the harmful impacts of the global textile industry and maximizing its positive effects.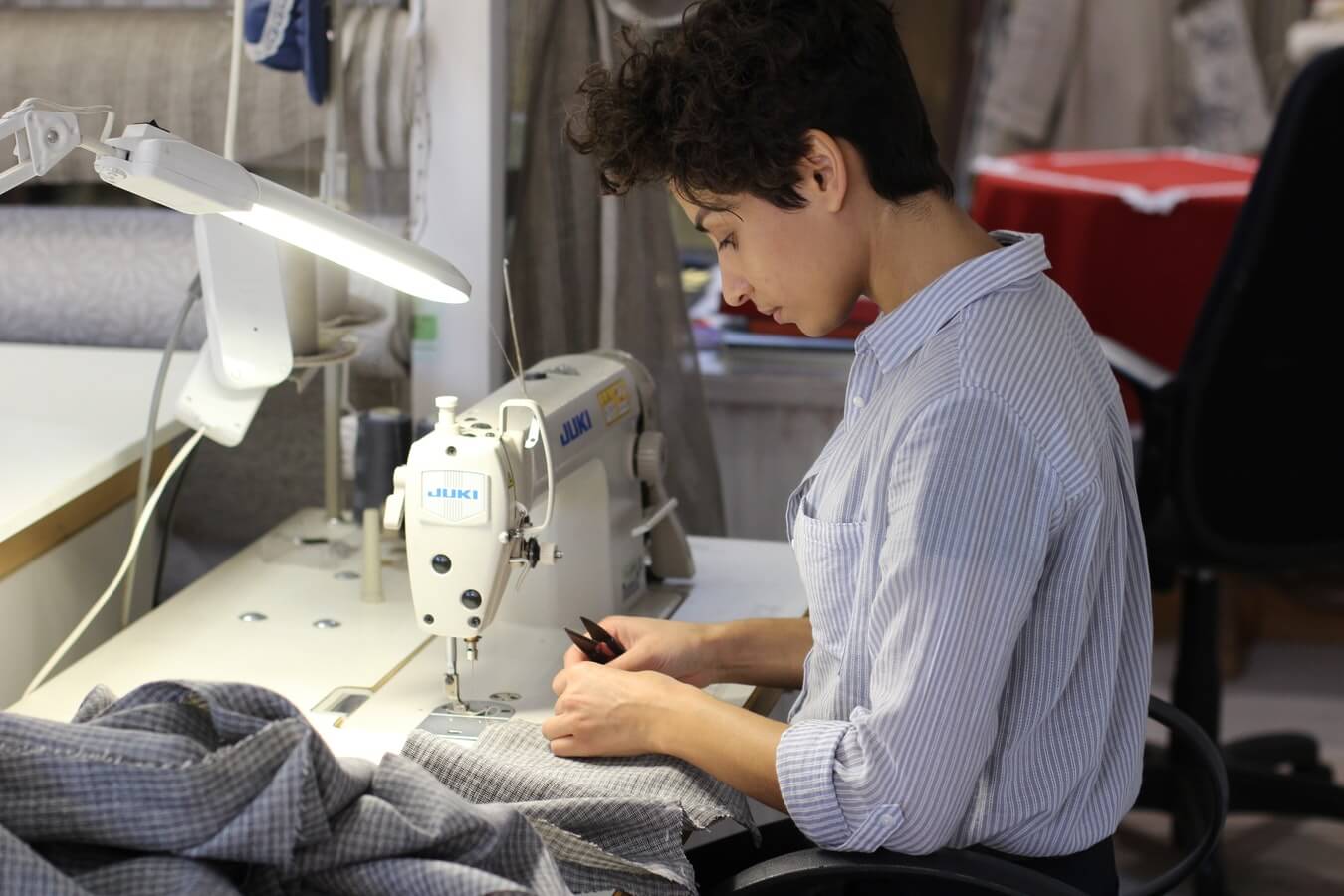 The textile, textile product, and apparel manufacturing industries include establishments that process fiber into fabric and fabric into clothing and other textile products. 
Address
350 Flatbush ave New York, NY 10018 USA.
Phones
123-456-789, 234-432-456
Office 1
1504 Parrill Court, Crown Point
IN, Indiana
219-616-6578
219-765-9940
Office 1
1504 Parrill Court, Crown Point
IN, Indiana
219-616-6578
219-765-9940
Office 2
2867 Rowes Lane
GA, WILLACOOCHEE
270-586-3427
912-895-3513
Office 2
2867 Rowes Lane
GA, WILLACOOCHEE
270-586-3427
912-895-3513
Office 3
771 Ward Road, WOODINVILLE
WA, Washington
915-225-3070
206-849-5482
Office 3
771 Ward Road, WOODINVILLE
WA, Washington
915-225-3070
206-849-5482
Office 4
2682 Clark Street, GLEN FLORA
WI, Wisconsin
630-967-1785
414-388-5856
Office 4
2682 Clark Street, GLEN FLORA
WI, Wisconsin
630-967-1785
414-388-5856