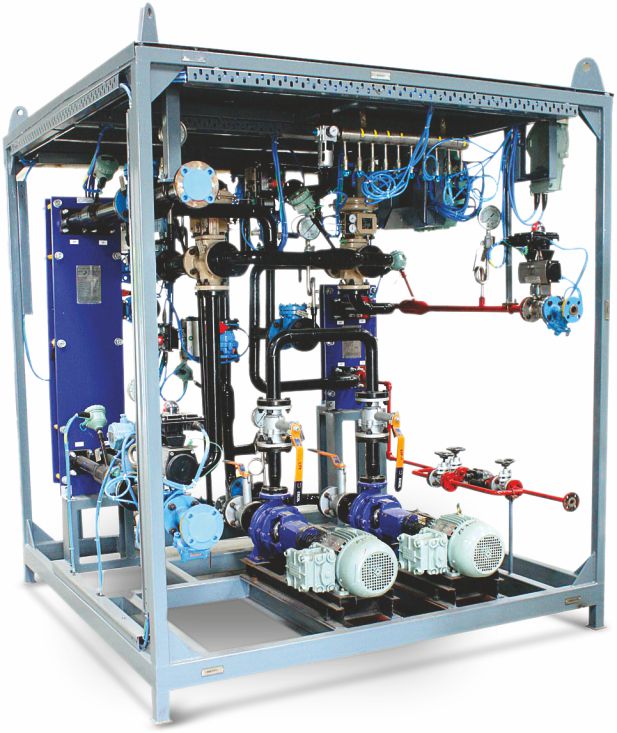 When it comes to chemical reactions in production processes, the right temperature is critical and so accordingly, is the need for an appropriate heating/cooling solution.
For process engineers it is essential to find a compromise between yield quality and productivity.
Polmon's Single Fluid Heating and Cooling Systems result in better and accurate heat transfer for sensitive processes.
Advantages of Single Fluid System
Technical Specifications

Precise heating and cooling

MEG / Synthetic oils (Based on temperature range)

PHE / Shell and Plate / Shell and Tube or Electrical Heater

Steam, chilled water & chilled brine or with packaged utilities (Chiller & Electrical Heater)

Mild steel / Carbon steel / SS304 or SS316 and Components

PLC or Dedicated Controller

Graphical HMI (Display: 7", 10" & 12")